What a week it's been for Nesta. Aside from the announcement of development to begin on all four branches to increase our services, we've also received some fantastic news all the way from Berlin. Attending the annual FEDESSA (Federation of European Self Storage Associations) and SSA UK (Self Storage Association United Kingdom) gala dinner and awards, we are more than proud to announce that we're taking 2 awards back to Ireland with us!
This achievement is well earned, and a direct result of all the hard work our team has put in this year. A prestigious honour within the self-storage industry, we look forward to offering the same high levels of service that swayed the judges' decision.
Success at FEDESSA Awards
Taking home a highly coveted award, our Santry branch was selected European Self Storage Facility Of The Year. Adjudicators were looking for a facility that excels, not only in appearance, but in performance also.
Despite the high level of competition, the efforts of Kenny McLoughlin and his team outshone the rest. A huge accomplishment following a great year.
We were also delighted to be victorious on an individual basis. Commercial Manager, Lydia Finn was more than deserving of her European Self Storage Extraordinary Achievement Award. Nominees were those who go above and beyond what's expected in their role.
Whereas some have gone out of their way to help a customer, worked long hours or put in exceptional effort, Lydia has done it all. An award that's been more than earned, we're immensely proud!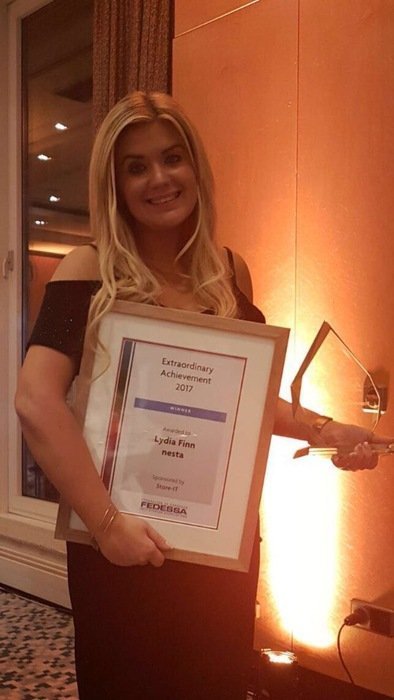 What's Next?
We'd like to thank all our staff for an exceptional year that's finally been acknowledged with these awards. We're constantly striving to be better and we want to come back with even more next year. A sincere thanks also to our customers and friends who've helped us along the way. And finally, thanks to FEDESSA and SSA UK for a wonderful couple of days in Berlin. We'll see you next year!