You have your new address and you're ready for a change of scenery. The only thing you have left to do is… everything, including sorting your bills.
Moving house is a whirlwind of packing, cleaning, and updating your address on every conceivable bill. Keeping all those plates spinning can be tricky, but starting early and staying organised can save you a significant amount of last-minute panic.
Sorting your bills early gives your providers time to cancel contracts and send out your final statements with the greatest accuracy. Not sure where to start? Nesta is an expert in moving house, and we have bill management down to a simple formula. 
Use our handy guide for expert advice on how to sort bills when moving house, including some helpful checklists and charts to keep you organised.
Four Bills to Change Before You Move
You should update anything on a contract before you move. Ideally, you'll want to give everyone 30 days notice, which gives your providers or insurers time to update your account, switch it to your need address, or cancel it if need be.
A few things you should amend or cancel early include:
Waste collection service to change your address and move your bins or cancel your service

Broadband, telephone, and TV to move your account to your new address or cancel your account

Home insurance or renter's insurance policy (if applicable)

TV license
You'll also want to call your gas and utility companies a few weeks early to let them know you intend to leave the property. (Moving is a good time to change electricity provider!) However, you'll call them again the day you move, as we describe later. Before calling your utility provider, you'll need these details handy:
Your account number and MPRN/GPRN (found on your bill)

Your forwarding address (for the new bill)

A meter reading

Contact details for the landlord to switch the account over (if renting)
Although many of us are paperless these days, ask An Post to redirect your mail to ensure you don't miss any final bills or statements (or stray Amazon parcels). The service comes with a fee, and you'll need to provide proof of your new address. Give An Post at least five days notice before you want your service to start.
Tip: You'll want to hang onto paper copies of bills and receipts because you might need them. Feeling scattered? We recommend this article on how to store bills at home.
Two Bill Providers to Call the Day You Move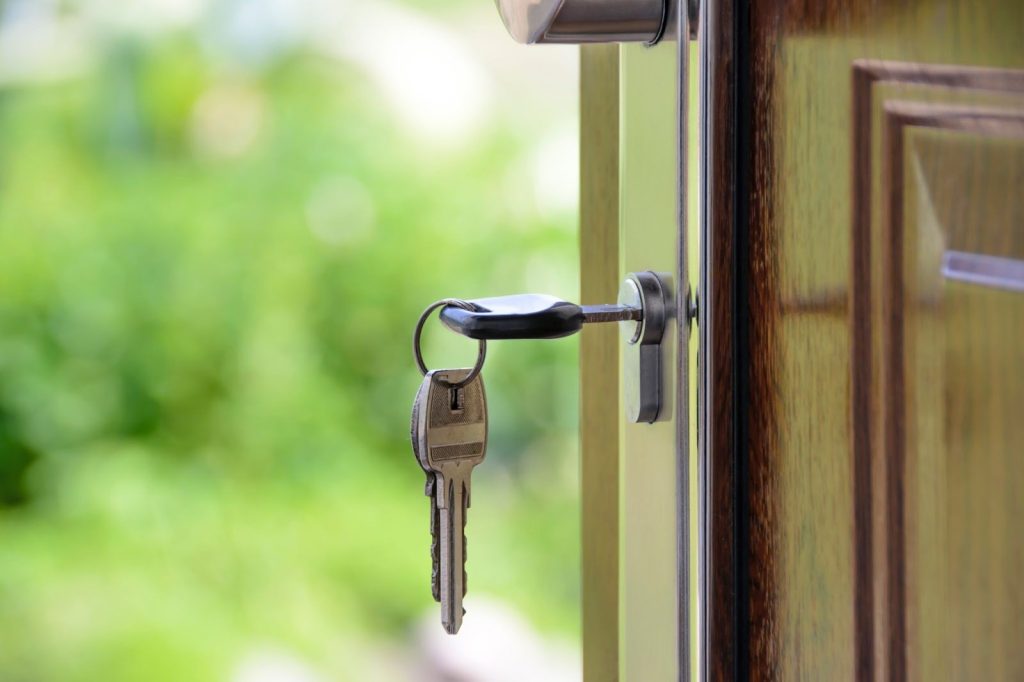 You can inform your gas and electricity provider the day you move (or the following Monday if you move house on a weekend). You'll want to call them on the day because it will ensure your final meter reading is correct. 
If you wait too long after you leave, then you could keep paying for gas and electricity in your old property, which means a higher bill. 
Contacting your gas and electric provider is straightforward; they get these calls every day. But if you're unsure of what to expect or moving house for the first time, you can use these 'moving home' resources from Ireland's top energy providers:
Again, you'll need:
Your account number and MPRN/GPRN (found on your bill)

Your forwarding address (for the new bill)

Your final meter reading

Contact details for the landlord to switch the account over (if renting)
What about water charges? You'll also want to contact Irish Water, if you're a customer. While most people don't have water bills, you particularly need to let Irish Water know about your move if you have excess usage of more than 213,000 litres per year., which means you pay an excess charge.
Moving into your newly built home? You lucky thing! You'll need to get a connection to the public water supply (if available) before you move in. If your contractor didn't already sort it, you can talk to Irish Water and your Local Authority to get the ball rolling.
Tip: Wondering what the best day to move is? Check out our guide to the best days of the week for moving house.
Who Needs Your New Address? Your Change of Address Checklist
Now that you wrapped up the most pressing bills, it's time to update your address with other providers. 
Typically, residents of Ireland must let these service providers or government bodies know about any change in address. We've listed the most important groups to contact here in order of priority after your move:
Motor insurance

Your policy is partially based on where you keep your car (both your EirCode and where you park it), so you need to update your address to remain compliant with the policy. If you don't update your address and you need to make a claim, your insurer could deny you!

Vehicle registration

Send your vehicle registration certificate with the completed change of address section off to the Driver and Vehicle LIcensing Computer Service Division to update your address. You'll want an up-to-date address in case your car is ever damaged or stolen.

Revenue

Inform Revenue of your change of address

using myAccount

. You'll need your PPS number and your mobile phone to log in!

Address with your bank

Use online banking or visit a local branch to update your banking address, even if you're paperless. Many times, accounts are linked based on the address you provide on your application. Matching addresses simplifies banking and makes it easier to see everything in one place. Updating your address also provides you a helpful proof of address should you need it later.

Driver's license

You're not required to change the address on your license or permit every time you move, but you may find it simplifies things, particularly if you don't intend to move again. You can change your license

with the NDLS

and provide proof of address.

Electoral register
Stay Organised with a Handy Moving Checklist
Want to stay organized? Use a chart like this one to track each of your providers, whether you're going to keep or cancel your service, and the effective date of your move.
| | | | |
| --- | --- | --- | --- |
| Provider | Date Informed | Move or Cancel? | Date Updated |
| Ex. Energia | 11/4/2021 | Cancel | 28/4/2021 |
| | | | |
| | | | |
| | | | |
Make Moving House Simple
Moving house may be a whirlwind, but a good plan and a handy checklist can help you keep track of all the little details along the way. 
Looking for more ways to simplify your move? We've got you covered by providing moving house storage space that helps you make room for life. Get a quote for easy storage solutions in Dublin.