The challenge of redecorating your home interior can be daunting. You have to not only think about keeping the style of your house looking consistent, but also give a thought to how your existing stuff fits into your envisioned home design.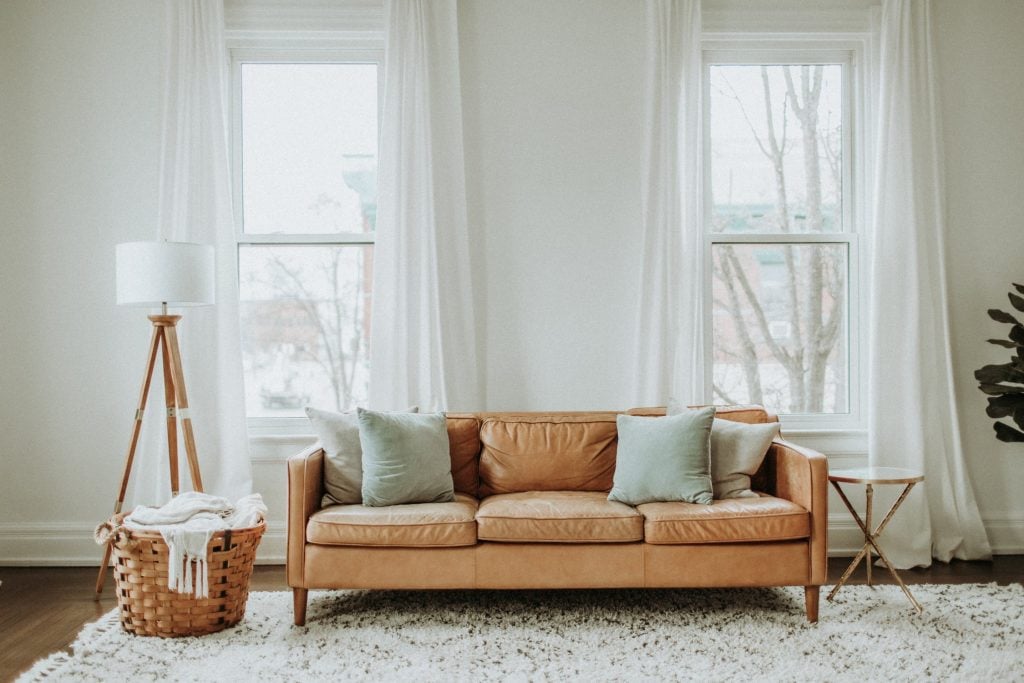 The challenge of trying to establish a cohesive interior design is a dreaded thought for many. One has to ensure that they can keep their home looking organised while also breathing a fresh personality into each space.
The task of creating a consistent feel around your home sweet home might not be easy, but we're here to make it easier and manageable! We've put together a handy guide to help you design your home. It outlines everything you need to keep in mind as you get started on your home home design journey!
Establishing a Decorating Plan For Your Home Interior
The interior design process can be a challenge without the right planning. The goal of a decorating plan is to produce a suitable series of ideas that revolve around your décor vision and how you'll make them all work.

These few pointers will help you prepare your decorating plan:
Make a priority list of what you need most out of your design project
Your priority list can include a review of everything you want out of your home. You could decide what pieces of décor are necessary and where you want to place them. You can use these points to dictate which of your existing items you will keep and the ones you will store elsewhere.

Create a moodboard that visualises your interest and aesthetic
A moodboard can help you gather your ideas and sort them to produce something unique. You can write down the ideas that interest you the most based on what you see in your house. You can also pin pictures that best describe the aesthetic that you're going for.

Prioritise which rooms are in the most urgent need of redecoration
It's important to start with the rooms that urgently need your attention. Use your moodboard to define the particular aspects of a room you want to style and how you're going to create a cohesive theme.
Playing Around With the Interior Design Ideas While Staying Consistent

Consistency is key for your home design project. The main goal should be to end up with a style that brings all the elements and features of your house together and makes them sing!
While the decorating plan will help you establish a framework and initial ideas for how you'll design your house, the next step is to carefully decide on an interior design theme.
An interior design theme needs consistency for it to be successful. At this stage you can weigh up one theme against another and see what appeals to you the most. However, don't get too carried away! Choose a style that will help you create a cohesive design throughout your home without any elements clashing against one another.
Here's how to choose the perfect interior design style for your house:
Pick your colour scheme carefully. It should be something you can easily access and manage. You can use traditional white and gray tones all over, but don't be afraid to add a bit of colour to various spots around the home!
The furnishings and other items in your house will need to fit into the style that you choose in order to create a more cohesive look. If you have a small budget and want to use most of your existing furniture and furnishings, keep these items in mind while deciding on a design theme.
Make sure that the materials used for your décor are also consistent. You can use wooden furniture all around for a rustic or country style while metal décor is ideal for a more contemporary style.
How to Start Right-Sizing Your Home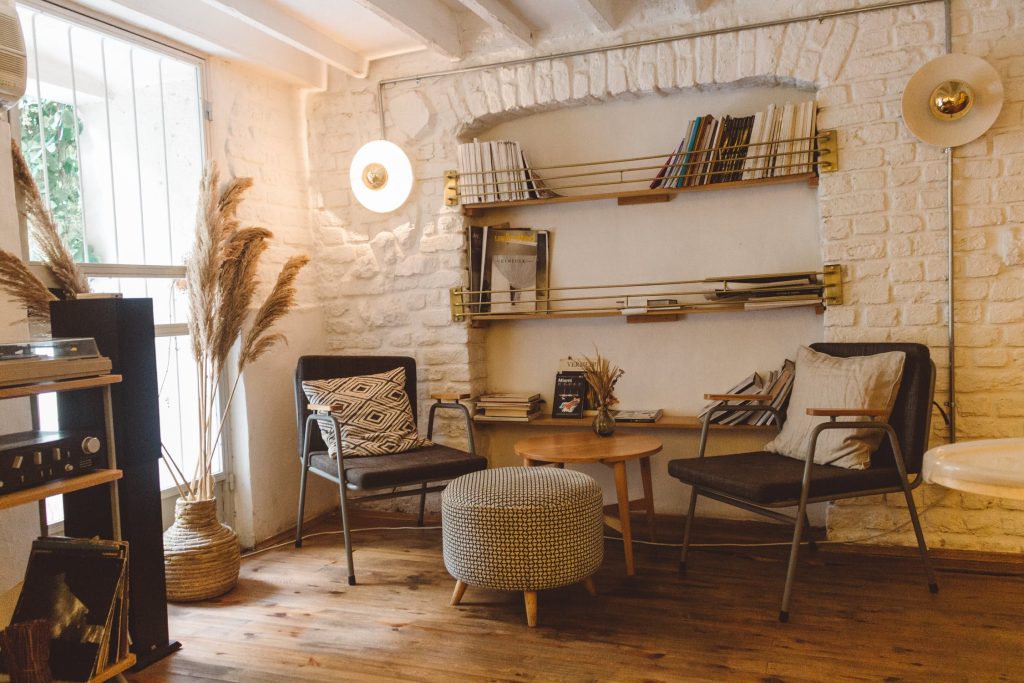 Sometimes less is more. And that's extremely true when it comes to your home interior.
If you're confused about where to begin your design project, start by organising the things in your home. You might realise that you have a lot of things that you'd like to put in storage or throw away. If you have an attic or a garage, you could convert them into storage space or you could just opt for a self-storage solution.
Sort the items that you want to incorporate in your interior design and decide which room you would like to use them in. This will give you a more organized approach to styling each space within your house.
By creating an inventory of your things and removing unnecessary items, you'll be able to visualise what you can do with the extra space and whether that entails moving what's left or adding new items.
If you're wondering how to go about sorting through your things and creating an effective inventory, here are a few things to consider:
Be honest about what you do and don't use
The first step is to think about each item in your home and whether you need some of those things at all. You might love the shaggy carpet you bought five years ago, but if you haven't used it in the past while and it's sitting in your attic collecting dust, it's time to get rid of it! Remove anything that you don't use by donating or selling it. This works well for things like clothes you haven't worn in a few years, or appliances you have no real use for.

Review what clashes with your desired design theme
Not all the items you want to keep will mix in well with the design theme you have in mind. A piece of wooden furniture may not mix in with a contemporary theme, for instance. Remove furniture that won't fit into your home's style and if they are too good to throw away, store them in an external space or see if any of your family/friends want them.

Bring your excess items to a storage facility
If you want some of your things out of your way without you having to sell them, you can always rent out a storage space.! You can put away all your extra things in a self-storage solution knowing that they'll be secure for the foreseeable future.
Decluttering Your Home and Design Plan
The right amount of materials can add to space's style and chances are, you might not need as many things as you think. To keep your décor efforts on track, here are a few ideas to help you while decluttering your house:
Don't add too many things on tabletops. Excess plants, photo frames, and other items can create a cluttered look.
Patterned textiles and surfaces may look busier than necessary. They can make your room look smaller than it is.
Throw pillows often take up more space than you think. You don't need as many of them!
The things you don't use in your kitchen and other rooms should go into closed cabinets. They have no business being out!
Heavy window curtains may add excess bulk, making the space look crowded and uninviting.
Consider the Seven Elements of Interior Design
To bring all your design ideas and efforts together, consider the seven elements of interior design and try to incorporate them in your home interior. The seven elements include some essential factors that will help shape and refine your interior design ideas:
  Space – You can use negative space to create openness, while the positive space will feature décor that people can use.
  Lines – Vertical lines make things look taller, while horizontal lines produce a stable look.
  Form – The shapes in your design plan should be arranged with sensible layouts that add a nice touch without being too distracting.
  Pattern – You can include patterns anywhere, including furniture or décor items. You can experiment by adding them to certain walls to make a feature wall.
  Light – The light you include should be peaceful and comforting and produce a positive mood in your house.
  Colour – The colour of your home and décor should convey a positive mood. Green entails peace, while blue involves airy sensations. Purple is also popular as it encourages loyalty and positivity.
Texture – The textures you use should include actual and visual styles. Actual texture entails how something physically feels, while visual textures are appealing to the eyes.
These aspects of interior design will help you move forward with your design project and make your home's style stand out.
What Else Should You Consider for Your Redecoration Needs
Besides what we've already covered, there are a few other things that you need to keep in mind before you get started:
Set the tone for your redecoration plans at the front door. The entry point of your house should have a unique look.
Keep rugs and other floor coverings in the centre of the room. Ensure that the coverings fit in with the style you want to create and are consistent in terms of textures and colours throughout your home.
Keep the lighting layered and natural. Don't be afraid to also use ambient and accent lighting features depending on a room's layout.
Swap out any worn or cracked surfaces with new ones. This includes cabinets, countertops, and even switch plates. Replace all these features to create a look that feels refreshed and appealing.
Lighter colour tones will make things seem more open and spacious. Make sure not to use colour tones that clash or make a space look busy.
Even though redesigning the style of your house seems like a daunting task, you'll be impressed by how seamless the process can be if you take the right approach. Just leave enough time for planning, choosing the right materials and you'll have a cohesively styled home in no time!
Don't forget to organise your existing things before you begin.
If you require a secure place for storing all your unused things, our experts at Nesta will help you find a storage solution that best fits your needs!