Many people wonder what difference decluttering will make to their home. Well, the answer is simple. If you no longer feel comfortable in your living space, there is a real problem. Sometimes, people feel that they no longer have the room to enjoy their home.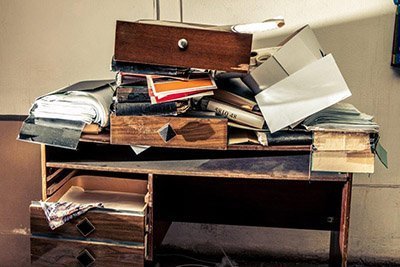 We are all guilty of holding on to things that are no longer of any use. Items that are hidden in the back of cupboards, attics and garage. Now is the time to clear it out. Over the years, you may have collected many things that you adore. If you keep everything in your house, though, it can start to feel smaller than it is.
Once you have decluttered your home, you will notice a massive difference in the way it looks. When you come home from a long day at work, the last thing you need is the sheer vastness of stuff to overwhelm you. Your home should be your haven. That means that it should feel as comfortable and cosy as possible. When you have space around you, you will see that this is much more attractive and inviting.
Why should I declutter before I sell my home?
There is a fine art to selling a home. Of course, when you choose to sell your abode, you want to ensure that it doesn't sit on the market for too long. In the same respect, you feel that you ought to get the asking price you deserve for the property. Buyers need to imagine themselves living in your house. If all they can see is your clutter and trinkets, it will be impossible for them to do so. After all, when there's a whole lot of stuff lying around, no one can see the potential that the property has.
Before you have an open house or indeed arrange any viewings, it could help to declutter your home. You may want to get rid of things that take up too much space, create space to help make your home look larger than it is. You might also need to clean out any shelves or cupboards. That way, the house will look ready for its next dwellers. When people view your house, they will picture themselves living inside it.
Decluttering your home without making it feel empty
Finally, it's worth looking at how you can declutter your home without making it feel empty. First of all, it is worth knowing that decluttering is not about getting rid of everything in your home. No, quite the contrary. In fact, it is about wading through the unnecessary things so that you can showcase the rest.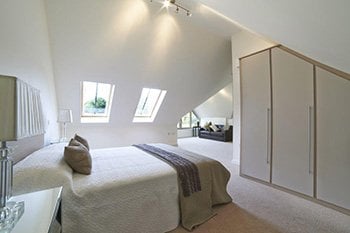 When you are tidying before an open house, you ought to hide away personal items. That includes pictures, shoes and anything else that draws attention away from the house.
If you are decluttering to make some extra room for yourself, you should get rid of things that you don't need. By all means, you should keep some ornaments but try not to go overboard with these items. Also, you may want to store things that you don't use on a regular basis. If you follow these tips, you should have a neat and homely house. Perfect.