Moving Back Home? Here's What to Do When Moving Home from Abroad To Make It As Smooth As Possible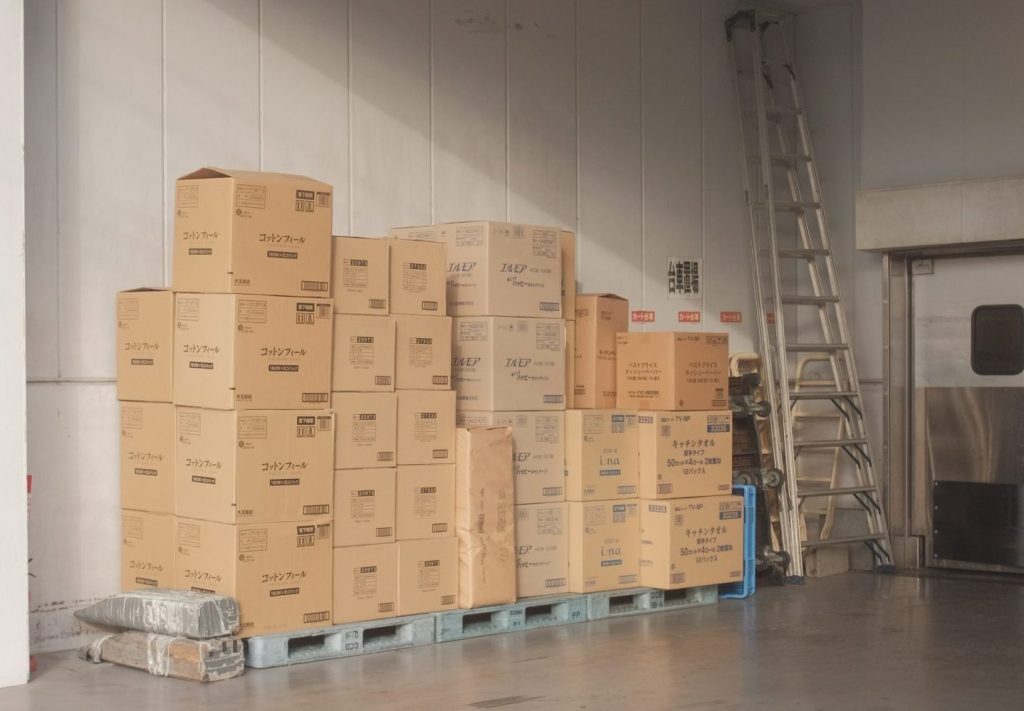 Moving back home from abroad is not an easy feat. After all, you chose to pack up and move to a different country for one reason or another. And it's difficult to decide when it's time to do it all over again after the effort you put into moving in the first place. 
Not to mention, there's plenty you'll need to plan. We're giving you our best tips to help you prepare for moving home from abroad to make sure your transition goes as smoothly as possible. 
The Best Timeline to Plan Your Move Back Home from Abroad
There's enough stress as it is when it comes to moving home from abroad. But we've found that planning out an effective timeline alleviates a major portion of the stress and dread that comes with moving. 
We've laid out the best timeline to help you plan your move abroad! We recommend going in order to make sure the timeline flows smoothly. 


What to do two months before your move:
Start your search for a new home if you don't have one lined up
You'll need a place to move to,  so now's the time to look through rental and for sale options back home. 
Start organising your belongings before you get ready to pack
Once you're sure your move is happening, it's never too early to start organising your belongings and getting them ready to pack away. Separate your belongings into four categories for now – things you'll move, things you'll donate, things to sell, and things to throw away. Make a list of what you are bringing with you so you can keep track of them during the move. 
Research your moving and storage options
You'll need to research your options for great storage solutions and international movers in your area. 
Start searching for moving professionals and get estimates
Start researching moving professionals and storage solutions for your area so you have all the help you need for your move. Getting a headstart will also help you make sure you choose the best time to book movers, as well. We have a complete guide on the best days to move house here! 
Set up your moving budget
Before doing anything else, you'll need to set up your moving budget. Plan out your budget so you can keep track of your finances and keep track of your expenses. Use the estimates you received from talking to moving professionals and determine how much you're able to spend for your move. 
Choose the best movers for you and book your move
Starting early on this process will help you get the best movers for the job without having to pay premium prices. 
To help you stay organised and stress-free, create a binder with your timeline, your checklist and pack list for moving abroad, and the information for your movers and your self-storage solutions. 
Inform every one of your upcoming move
We don't mean to announce it on Facebook or Instagram. But, you do need to inform the appropriate people of your upcoming move. Let your current landlord and employer know you'll be leaving the area. 
Now that things are in motion, you can go ahead and purchase your packing supplies. Snag your moving boxes, packing tape, and the like. You might also want to check with your moving company and see if any moving supplies are included in your package. Make sure what you do get is high-quality material to prevent any moving damage. 
What to do a month before your move:
Donate, sell, or throw away unwanted items
Now's the time to donate, sell, or throw away any unwanted items. Keep your home as clutter-free as possible as you start packing the belongings you want to bring with you. 
Check with the appropriate offices to make sure your address is already changed to your new home. You'll need to change your address to receive your mail, and you'll need to notify your bank and any insurance providers of your upcoming address change, too. 
You don't need to turn them on right away. But by setting up your utilities early, you can list the first day you'll be in your new home. Your utilities will be set up by then, so you won't have to wait any extra amount of time before you have internet or heating! You'll also want to cancel any current subscriptions that are set up to your old home. 
Plan out your trip to your new home
Once you actually make the move, you'll need to have a plan for getting to your new house. Plan for any transportation, food, and lodging you'll need on the way to the new home. 
Start packing your belongings
Now that your unwanted belongings are taken care of, you can start packing away the items that will be making the trip with you. Lay out separate categories – items that can be stored for a longer period of time, items you'll need on day one in your new home and/or last-minute to-be packed items, and essential items you'll need with you during the move. 
Set aside essential items that you'll need between now and your moving day
Start setting aside the essential items you'll need throughout your moving day. And make a separate pile of items you'll need between now and the moving day, too. Then you can focus on packing up everything that's not necessary. 
What to do the week before your move:
Finish packing up your belongings
Pack up any remaining items you know you won't need on the moving day or on the first day in your new home. Double-check everything to make sure nothing's forgotten. 
Make sure you have all necessary documents
If you're moving home from abroad, you'll need all of your necessary documents. You can keep them in a lockbox for safekeeping or you can keep them in your moving binder. 
Double-check your essentials box
Double and triple check your packing list and checklist for moving abroad to make sure you have all the essentials you need. This is also a great place to keep items you want to be in charge of instead of trusting them with the movers. 
What to do the day before your move:
Pack your first night in the new house box
Check your separate category for items you need in your new home, and go ahead and pack those belongings up. Keep them separate from the rest of your boxes so they don't accidentally get put on the moving truck!  
Pack your electronics and prepare your furniture and appliances for the move
With the movers scheduled for the next day, double-check your larger items and make sure everything's prepared for moving. 
What to do on moving day:
Moving is a hard job. You'll need a good night's rest to make sure you're ready for the day ahead! 
Give them any other information they need to make sure the loading and moving process is as smooth as possible. Have snacks and drinks on hand to make sure they're hydrated and fed for the day's labour. 
Give your old house a final cleaning
Once everything is out of the house, go back through and give it a final cleaning. Once that's done, double-check you've gotten everything, lock up your door, and head to your new home! 
What You Need to Prepare for When Moving Abroad


Packing your belongings
Packing up your belongings will be the bulk of your moving process. It's best to stay as organised as possible. Use your moving binder to keep lists of the items you need to pack. You can separate them based on category. 
We recommend separating your belongings into four categories when it comes to packing:
Things you can box up and ship

Things you can store away until further notice

, 

Things you need on moving day and on the first day in your house

, 

Things you need to pack up at the last minute. 
And if you're not sure what to pack when moving home from abroad, we can help you create a list!
Hiring moving or packing companies to help you
Certain moving companies are better for moving internationally. Do plenty of research to figure out which ones are the best for you and your budget. When talking with them, ask about their services and what everything includes. 
You may also want to research great storage solutions to store items you can't ship right away! 
How to move with pets
Pets are another member of your family, so they'll need to be taken care of properly before your move. Here's what you need to do before making the transition back home: 
Research import laws and figure out timings
Different countries have different laws and regulations regarding bringing pets into the country. And some countries require a much longer import process – some as much as six months! Figure out how long it will take to go through the process of moving your pet with you, and research the laws. For the most accurate information, contact the consulate of the country you'll be moving to. 
Take pets to the vet about a month before your move
Your veterinarian will help you determine the best strategy when moving your pet internationally depending on their age, weight, breed, and temperament. They'll also need to do a physical examination of your pet and make sure all vaccinations are up to date. Do this a month or so before your move home from abroad. 
Call your airline or work with a pet relocation service
Talk with your intended airline to determine their rules and policies for carrying pets on international flights. They'll also give you information regarding crate sizes and what your pet needs or can have on the flight. 
Get all your documents in order
Just like you, your pet will need certain documents for your move. Keep the latest veterinary records on hand, including your pet's rabies vaccination. You'll also need to have a veterinarian's official letter that clears your pet for moving. 
Moving boxes overseas
You'll need to make sure you find a moving and shipping company that's able to ship your items overseas. 
When it comes to packing up your belongings, make sure you buy high-quality materials to reduce the potential for damaged goods. Get sturdy moving boxes, bubblewrap and plenty of packing paper or old newspapers. They'll give plenty of padding to keep things from possibly breaking. Be sure to use packing tape that will hold well over time, too!
What to Do Once You're Back Home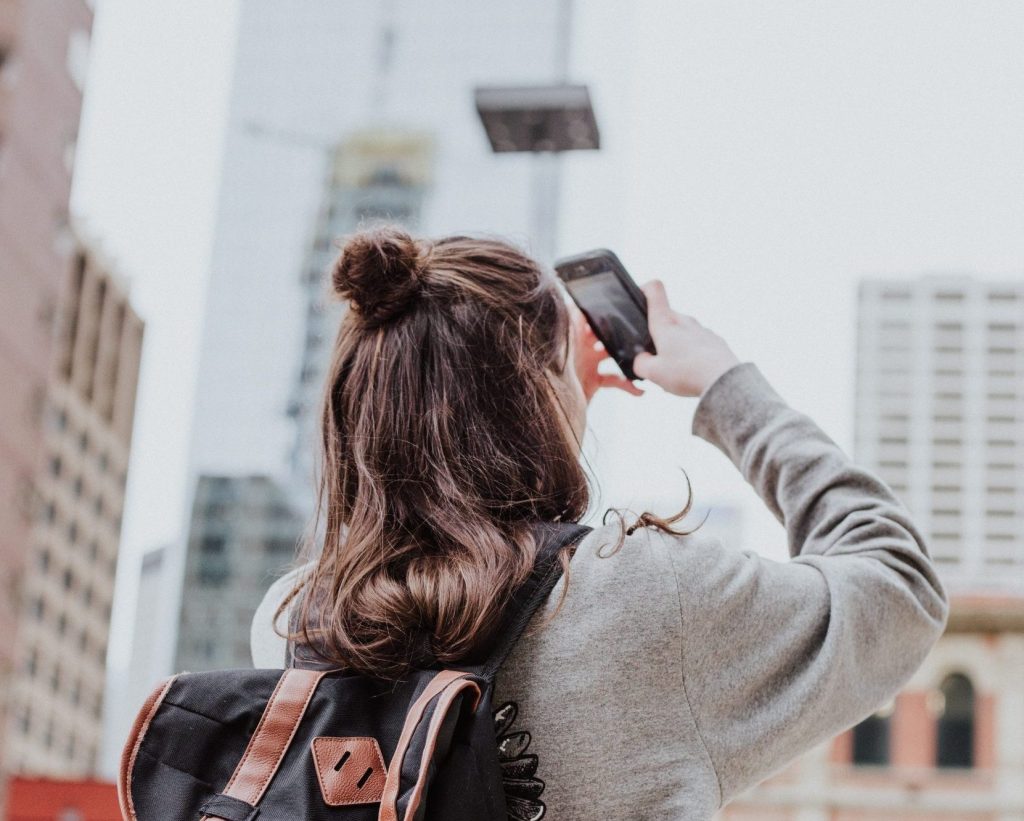 Once you make it back home, your journey doesn't quite end. You'll be faced with other obstacles that don't involve physically moving. But that doesn't mean your transition has to be difficult! Here are some tips to help you. 
Keep realistic expectations
If you've lived overseas for any extended period of time, you might move back thinking you'll pick up exactly where you left off. But that isn't always the case. Keep your mindset realistic and know that things have probably changed since you first moved away. Your friends and family might have shifted or moved, and that's okay! Just don't get in the mindset that everything will be exactly as you left it. 
Get ready for a second culture shock
After living in another country and another culture for some time, you might experience another round of culture shock when you move back home from abroad. It's a very common phenomenon, and it happens when you try to re-familiarize yourself with the home you left however long ago. But just know it will pass and usually lasts no longer than a couple of weeks! 
Give yourself time to adjust
When you left your home and moved to a new country, you had to adjust your lifestyle to fit your new home. Now that you've acclimated there, you'll need to do it over again when you move back home from abroad. So give yourself just as much time to adjust when you get there! 
Go exploring in your own city
Part of the excitement in moving to another country comes from getting to explore brand new areas. Moving home from abroad doesn't have to be any different. Just because you used to live there doesn't mean you've seen everything! Give yourself time to explore and be a tourist in your own city. You might find that it sparks the same inspiration as travelling to a new one!
As you're getting ready to move home from abroad, there's plenty of things you'll need to plan and prepare for. And if you're looking for a place to store your belongings, for the time being, we can help you! Click here to check out our self-storage sizing guides.